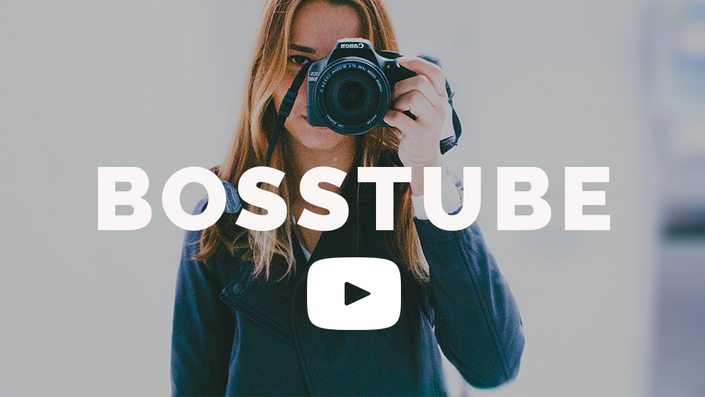 BossTube: Grow your Brand on YouTube
Everything you need to launch and grow a YouTube channel as an influential Entrepreneur
Enroll in Course
YouTube has over a billion users, almost one-third of total internet users,
don't you think it's time you starting using it to make more money in your business... Hey, girl, does this sound like you...



You have created an amazing business, you're using social media, you have an awesome funnel, but you still are not attracting the customer or clients.


You have been working extremely hard to try and put yourself out there, but for some reason, your community is just not growing.


You know that you are meant to do something really impactful and want to make a difference in peoples lives (while also earning an epic income) but you just cannot seem to get your ideas in front of an audience.


You are starting to feel down, and unmotivated and kind of
like this whole business thing isn't going to work out.



Yes? Okay, well, you're in the right place then. Enter... YouTube.
"The number of hours people are watching on YouTube each month is up 50% year over year." More people are searching for and watching YouTube content than ever before - Animoto.com
(That is a lot of YouTube) So why is YouTube your Answer to Making more income and a more significant impact?


Well, aside from the fact that due to the sheer amount of users on YouTube and it being the second largest search engine next to Google, I have three words for you.


Know, Like, Trust.


When it comes to great salespeople, thought leaders and game changers, they all have one thing in common - we know them.


How do you expect your customers to want to buy from you and listen to you if they don't know who you are! (Don't we get taught to stay away from strangers at a young age).


So how do you get people to know you, it's seriously easy: VIDEO.
"Okay, Okay - So YouTube is amazing, video is important, but how do I even get started, let along grow my community and make more money"...
Introducing - BossTube!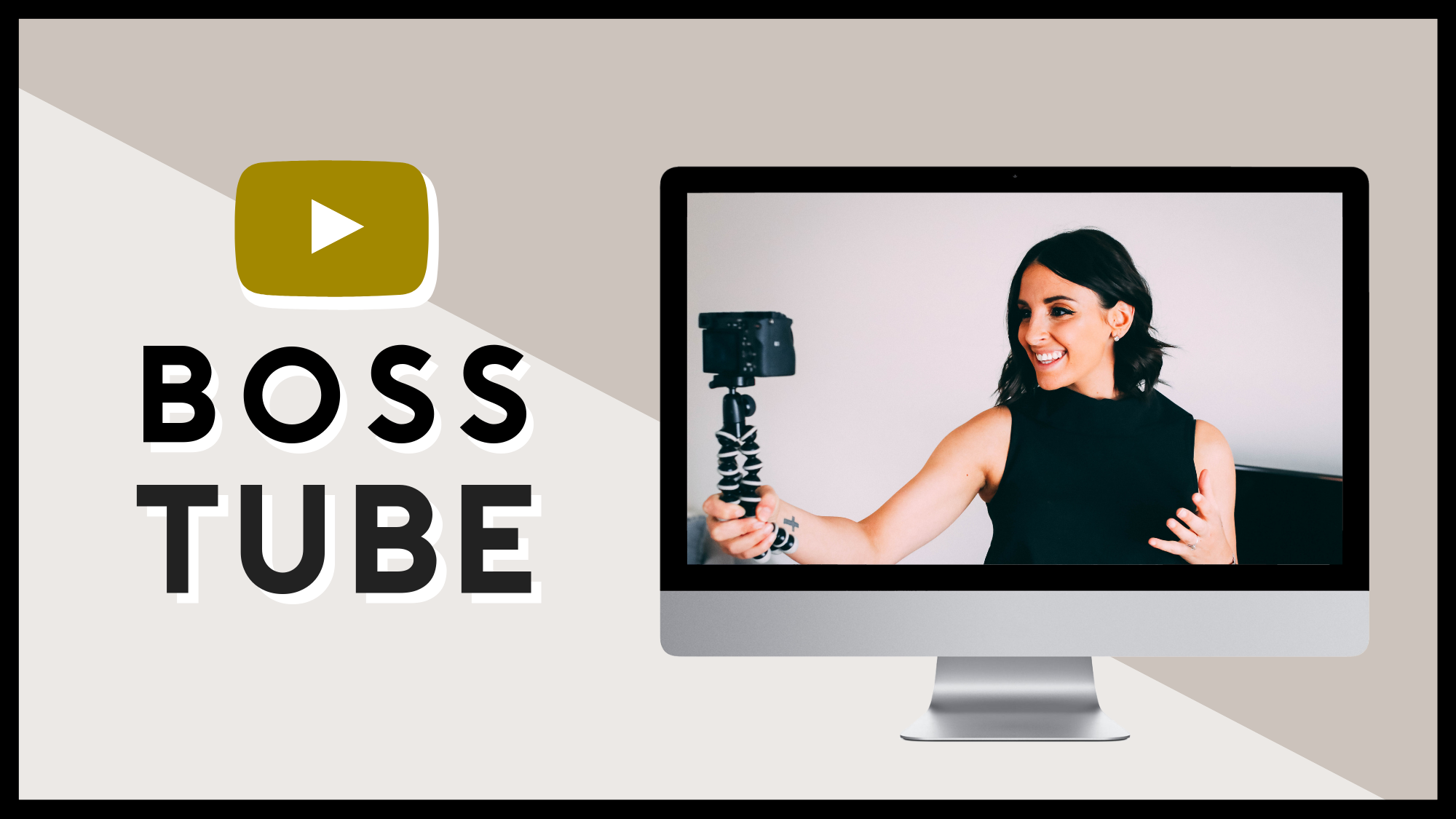 BossTube will teach you all of the strategies that will help you position yourself as a thought leader using video, make sales and ultimately grow a profitable online Empire.
Seriously, do you think Gary Vaynerchuck and Marie Forleo are maying doing something right?
Everything in this program is the same tool and systems that I used to gain over 3.1 Million views, grow my online community to over 60,000 amazing Girl bosses and built a six figure business.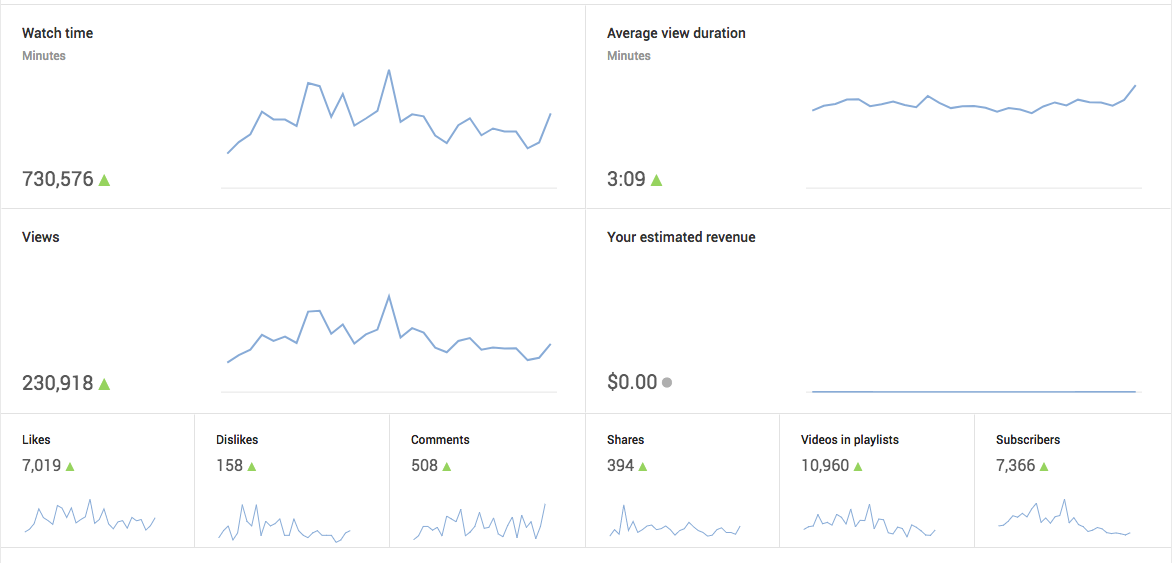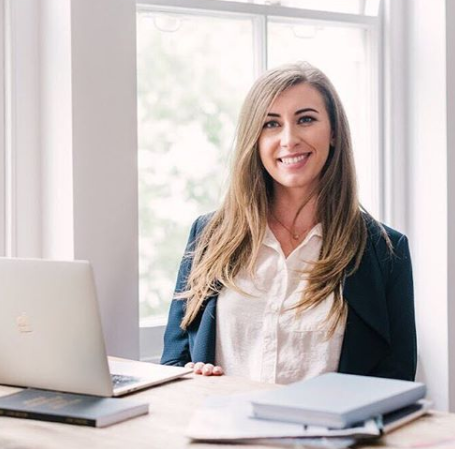 Erin is the queen of digital business. She is my go-to coach for motivation, inspiration and all things online. Erin's coaching is such a breath of fresh air - a mix of mindset and savvy business strategy that is actionable and actually works and delivers results! Since working with Erin on my accountability I've become so much more productive, I've got more done, in less time and grew my business more in one week than I had in the 3 months previous. If you're someone who day dreams in the shower or in the car about an amazing life you hope to "one day" have - working with Erin will make that "one day" today. Working with her will change your life beyond your wildest dreams.
Why am I Qualified to teach you about YouTube?
Along with FOUR years experience on the platform and gaining over 5 million views and 100,000 Subscribers, I have worked closely with two YouTube employee mentors and a management team, been invited to multiple YouTube creator training sessions and additionally been invited to attend YouTube's Australian VidCon as a featured creator and teach hundreds of aspiring YouTubers about the platform.
Let's take a look at what you'll learn:
BossTube is broken down into Four Value packed Modules.




Module One: Strategy


Here you clarify precisely how YouTube is going to fit into your overall digital strategy


You will define exactly who your tribe is to ensure your videos are irresistible to them


How to structure your channel for more engagement and optimisation




Module Two: Content


Here you will learn how to create videos that get found and ranked


What research you need to do to create highly popular videos


How to plan a video that will increase watch time (youtube's favourite metric)


How to shoot and edit beautiful video content




Module Three: Optimisation


Here you will learn how to optimise your channel for growth and upload videos correctly to ensure they get seen


You will learn how to use social media to promote your videos


How to collaborate and build a highly engaged tribe




Module Four: Making Money


Here you will learn how to make money with YouTube (hint, we're not talking about that measly Adsense)


How to grow your business and make more income by selling on YouTube




Bonus Training


Additionally, I will also walk you through how to read and use your analytics to evaluate and further scale your channel and business!
If you spend only a very short amount of time online researching, you will find that YouTube has created so many wonderful opportunities for so many people who have taken advantage of the platform.

Not only do you get to be the entrepreneur but you also get to be the creator, the influencer, the producer, the star of your own show and everything the falls in between. And the thing is, this can lead to so many incredible opportunities, media features, speaking events, sponsorships, book deals, world travel, a global community of loyal fans and a networks of amazing friends.

If all this sounds wonderful my only advice to you is... just start (seriously what do you have to loose).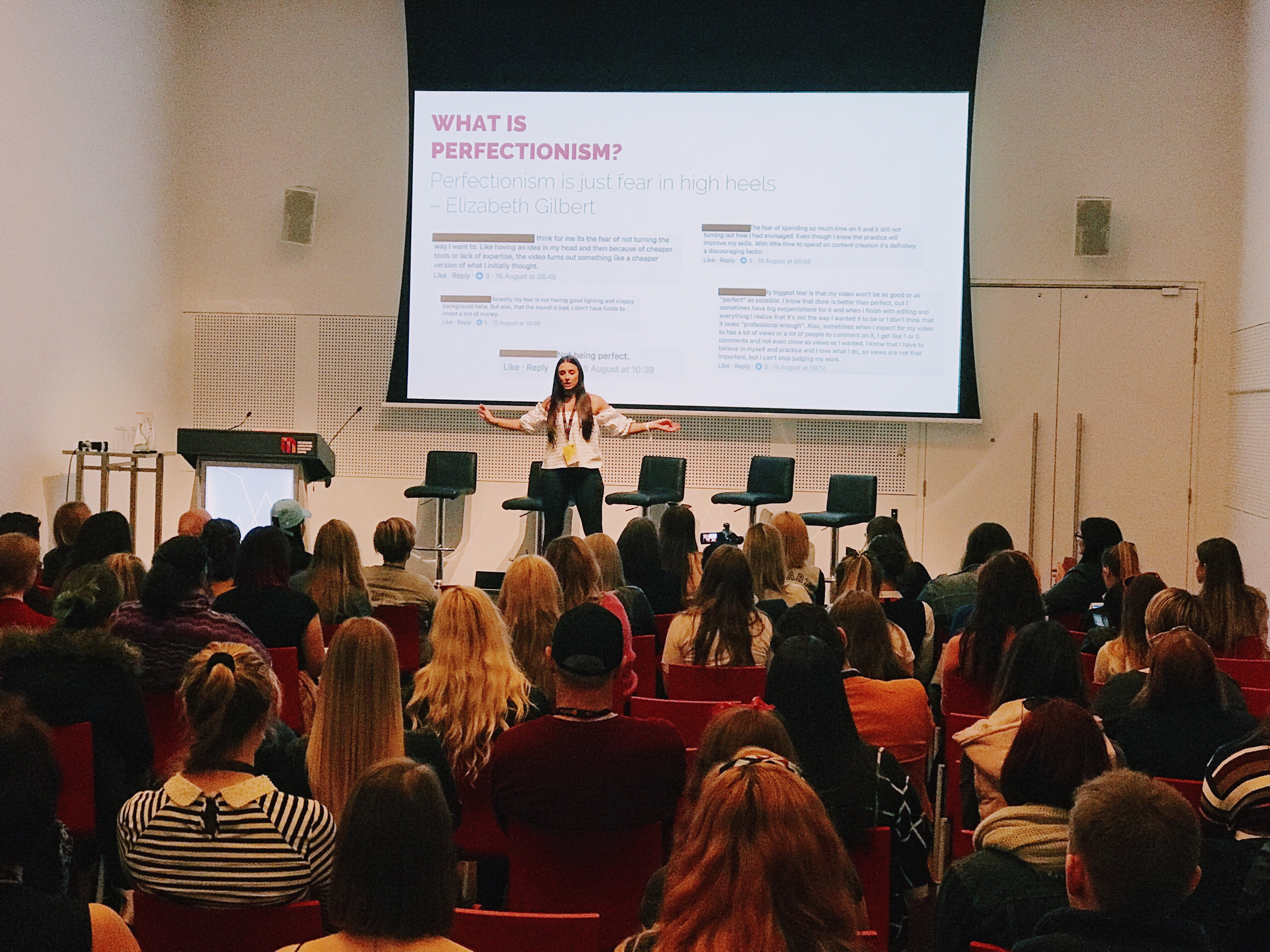 Frequently Asked Questions
When does the course start and finish?
The course starts as soon as you enrol! It is a completely self-paced online course - you decide when you start and when you finish.
How long do I have access to the course?
How does lifetime access sound? After enrolling, you have unlimited access to this course and any future updates made for as long as you like - across any and all devices you own.
What is I don't have a business and just want to grow a YouTube channel?
Babe this course is still 100% for you. Chances are sometime in the future you will want to make some money from your content but even just for now all of the modules will help you start, grow and optimise your channel.