Are you looking to turn your passion into profit?
Or maybe you are looking to add more passive income to your business so that you can enjoy more free time.
Maybe you want to reach and help more people, while scaling your business?

Well, my friend, the answer is... it's time you built an online course.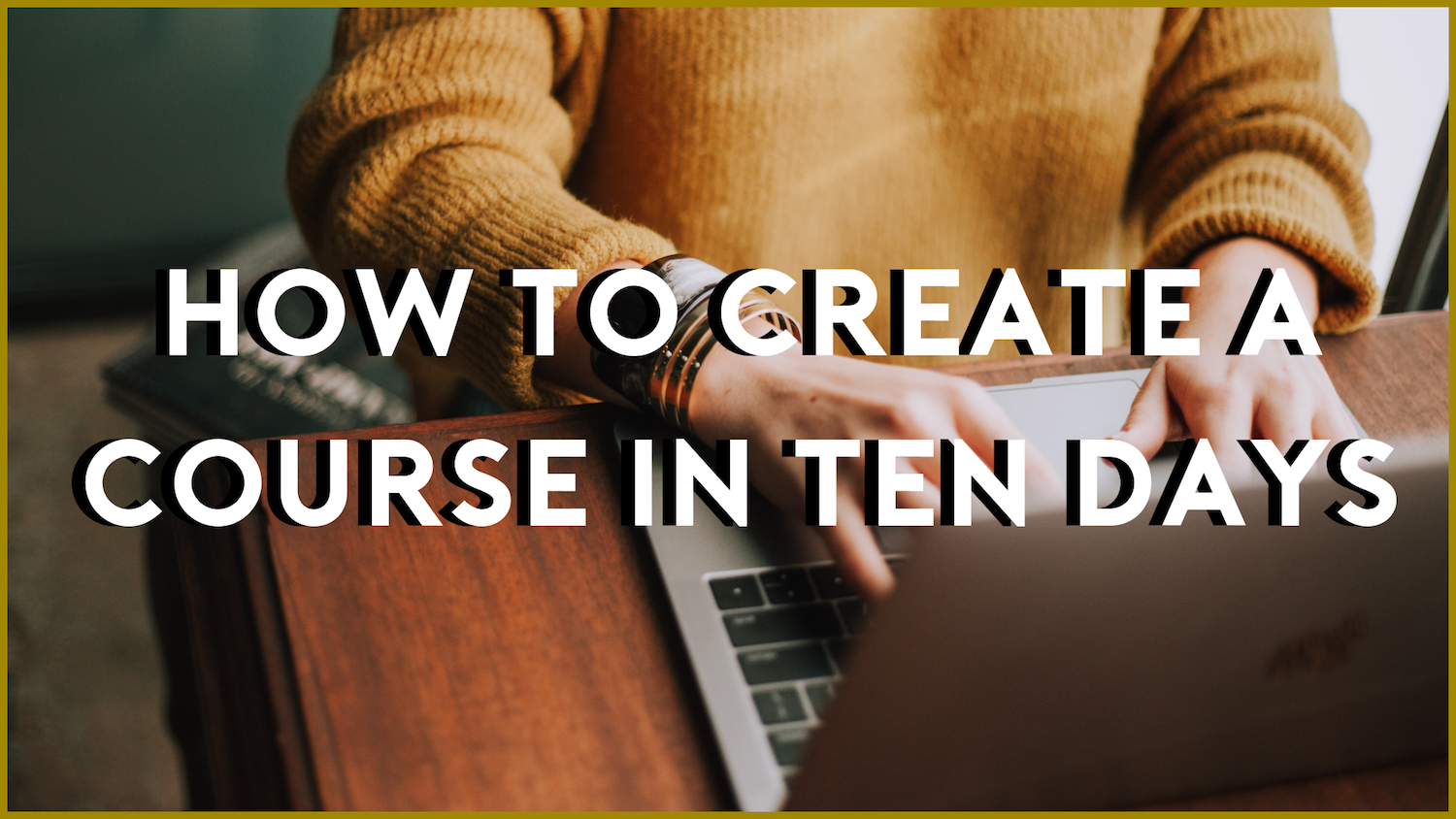 How to create a course in ten days is the simple ten step process for building your online course. I have cut all of the fluff and laid out simply everything you need to do to get your idea out of your brain and into the internet ready to sell to your audience.

Online courses are one of the best ways to serve more people and make more money, so don't you think it's time that you added one to your business?