Are you struggling to...
Get noticed by your ideal customers and clients?

Grow your audience on social media?

Get your message heard in the sea of competition?

Make a name for yourself an online influencer and entrepreneur (because no one knows who you are)?

Stay motivated to keep showing up because your content isn't getting seen?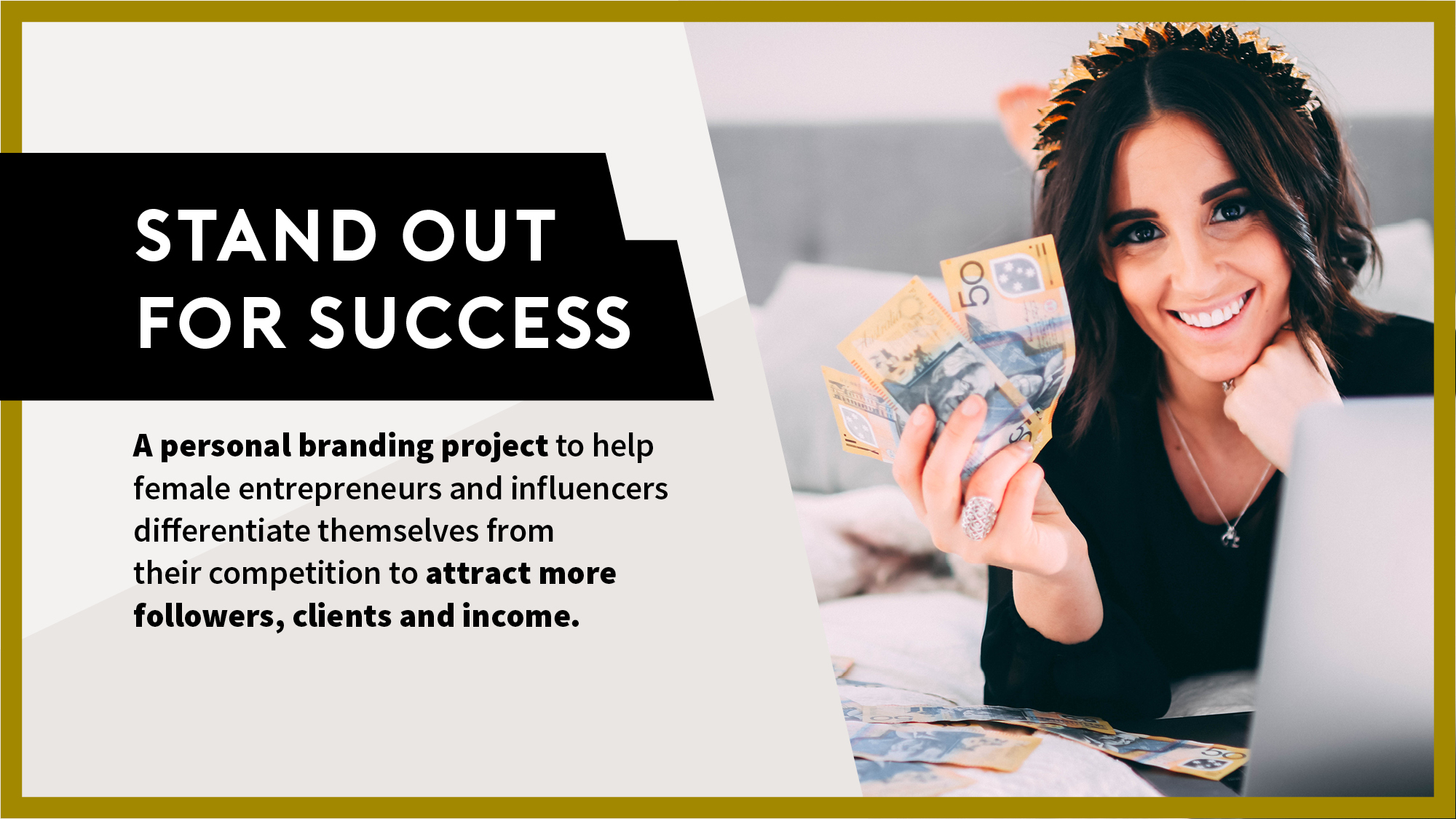 Imagine this for a second...
It's Monday morning, you have just returned to your home office after a tropical weekend away. You sit down at your desk to open your emails and the first things that you notice is a bunch of PayPal notifications.
Over the weekend, whilst you were enjoying the sun, you made $4000 from your online course. Then you notice an email from entrepreneur.com, they want to feature you in their list of Influencers on the rise. Another email from a client saying how much you have changed their life...
I know right now, the above scenario sounds nice, but it's not possible for you right? Not now anyway but maybe 'someday'.
Well, I call BS! This doesn't have to be your 'someday', because this is TODAY for so many people, and it could be for you too! All you need to do to make this your reality is start Standing Out.
---
It's time you stop wasting your potential and start getting noticed.